---
Details
| | |
| --- | --- |
| Acronym | INTERTEAM |
| Description | study of teamwork processes, effects of preceived taskload |
| Principal Investigator (PI) | |
| Organisation | University of Bremen, Faculty of Business Studies and Economics, Business Psychology and Human Resource Management |
| Co-Investigators | Dr.-Ing. Christiane Heinicke |
Summary
Crew members significantly depend on each other for the correct and timely completion of their tasks, but at the same time, crew members can be the greatest stressor to each other in the isolation and confinement of their habitat. Only teams whose members have a reasonably good and solid professional relationship with each other can function effectively over a long period of time. The crew experiences a lot of stressors while working highly interdependently in a complex situation.
When working in complex situations the team has, for example, to adapt to new circumstances, collect information from various sources and make decisions, often under time pressure, all enhancing their mental workload. In order to face these challenges effective team processes are significant for successful teamwork and high team performance.
The experiment shall study teamwork processes. This includes questions regarding how stress evolves in the crew, MSC and OSS teams, how communication is affected by the perceived task load, the dependence of team performance and work satisfaction on various factors and temporal changes in collective orientation.
In order to answer these research questions, the three teams (crew, MSC, OSS) will do short experiments, aiming to examine evolving task load and stress. The data will be collected via questionnaires. The experiment will be comprised of two parts: one will study processes within individual teams, the other processes within conjoint teams (i.e. between MSC, OSS and crew). Participants will have to accomplish tasks that require highly interdependent work, i.e. can only be solved in a joint team effort. In part one this will be accomplished within the respective team, part two will involve communication between teams – thus the task will be adapted to account for the time delay.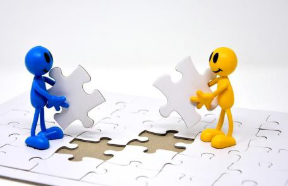 Experiment Data